Re-Do Bricks
Regular price
$20.00 USD
Sale price
$17.99 USD
Unit price
per
Sale
Sold out
Share
PRODUCT DESCRIPTION
❤️ [BEAUTIFUL AUTISM AWARENESS CHOKER] Choker with a Gold-filled puzzle ornament that represents autism awareness. A beautiful present for a mom, a daughter, a teacher, anyone whose life had been touch by autism. Share the love and solidarity.
❤️ [HANDMADE QUALITY PIECES] Every necklace is handmade, with the puzzle piece made in gold-filled material, making it a unique piece. Give a statement and show your care and support.
❤️ [COMFORTABLE AND DURABLE] Extra comfy, light to wear. Looks good in any clothes. With 16" long approximately, will fit on most persons with ease. The Sturdy necklace lock won't allow it to fall or go missing. A durable item of friendship.
❤️ [SHOW LOVE AND SUPPORT] Great for Birthdays, Christmas, Thanksgiving. Also, for schools and fundraisers it is a great way to spread the message that we care and stay with our autistic friends and family.
❤️ [A MEANINGFUL SYMBOL] Autism is a complex and puzzling condition for anyone involved, the puzzle symbol is the international representation for supporters, friends and family of autistic persons.
Autism Awareness Acrylic Choker with Gold-Filled Puzzle.
Great Gift for Girls, Mothers, Aunts, Grandmas, Teachers and Beloved Persons.
Comfortable, lightweight. Will fit in most persons with easy, durable and well made.
Beautiful gift for Birthdays, Christmas, Thanksgiving, Schools and Fundraisers.
A great and stylish way to show your love and support for autism awareness.
Handmade in USA. The size of the puzzle is approximately 1/2 inch.
Nylon Chain 16' inches long.
🇪🇸
✅ Hermoso collar con motivo de rompecabezas en gold-filled símbolo del autismo. Para tus seres queridos y amigos.
✅ Un gran regalo para toda clase de ocasiones, en especial para aquellas personas cuya vida ha sido tocada por el autismo de alguna manera.
✅ Fácil de poner y quitar, gancho fuerte y duradero para evitar extravíos, Brillante y llamativo.
Team, Re-Do.-
View full details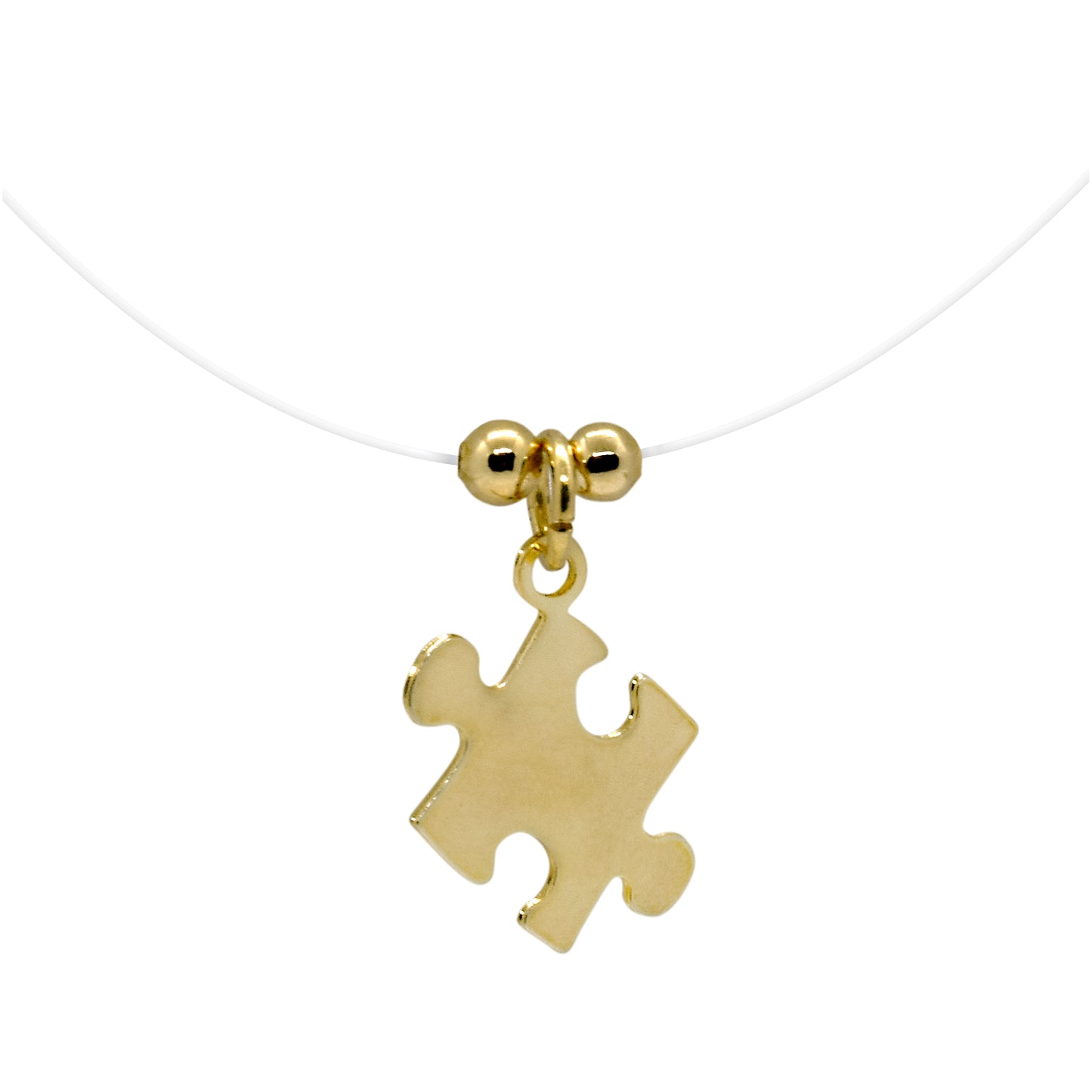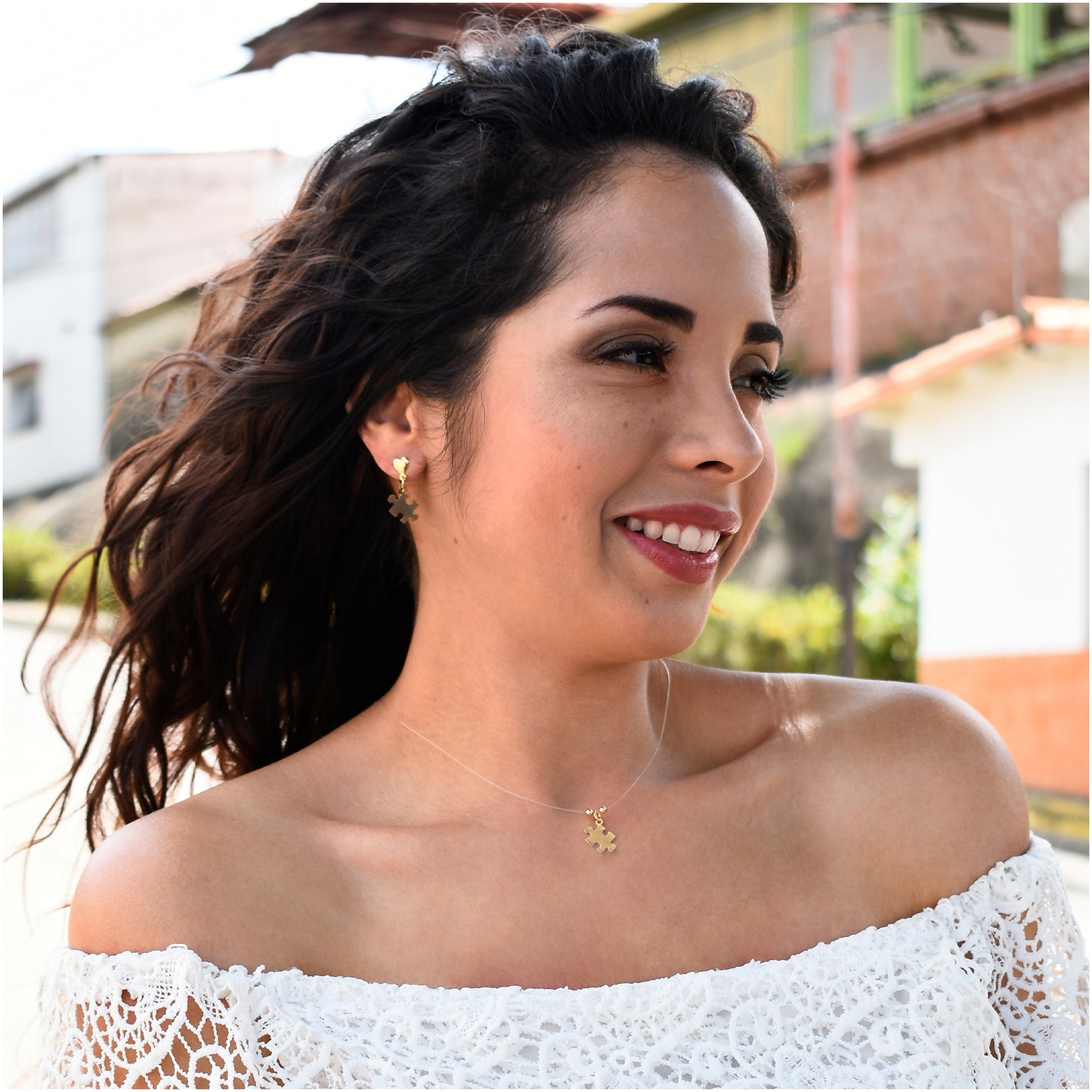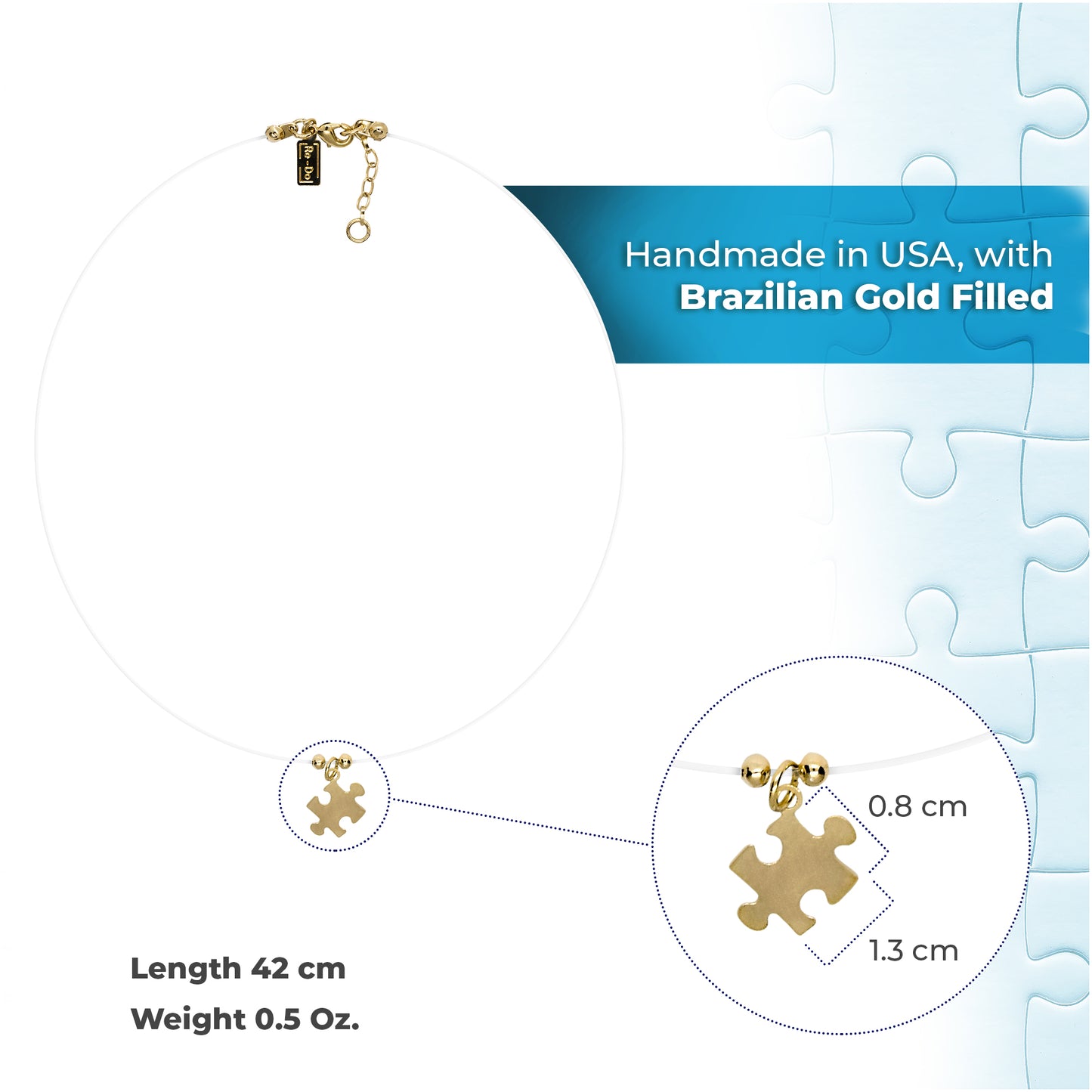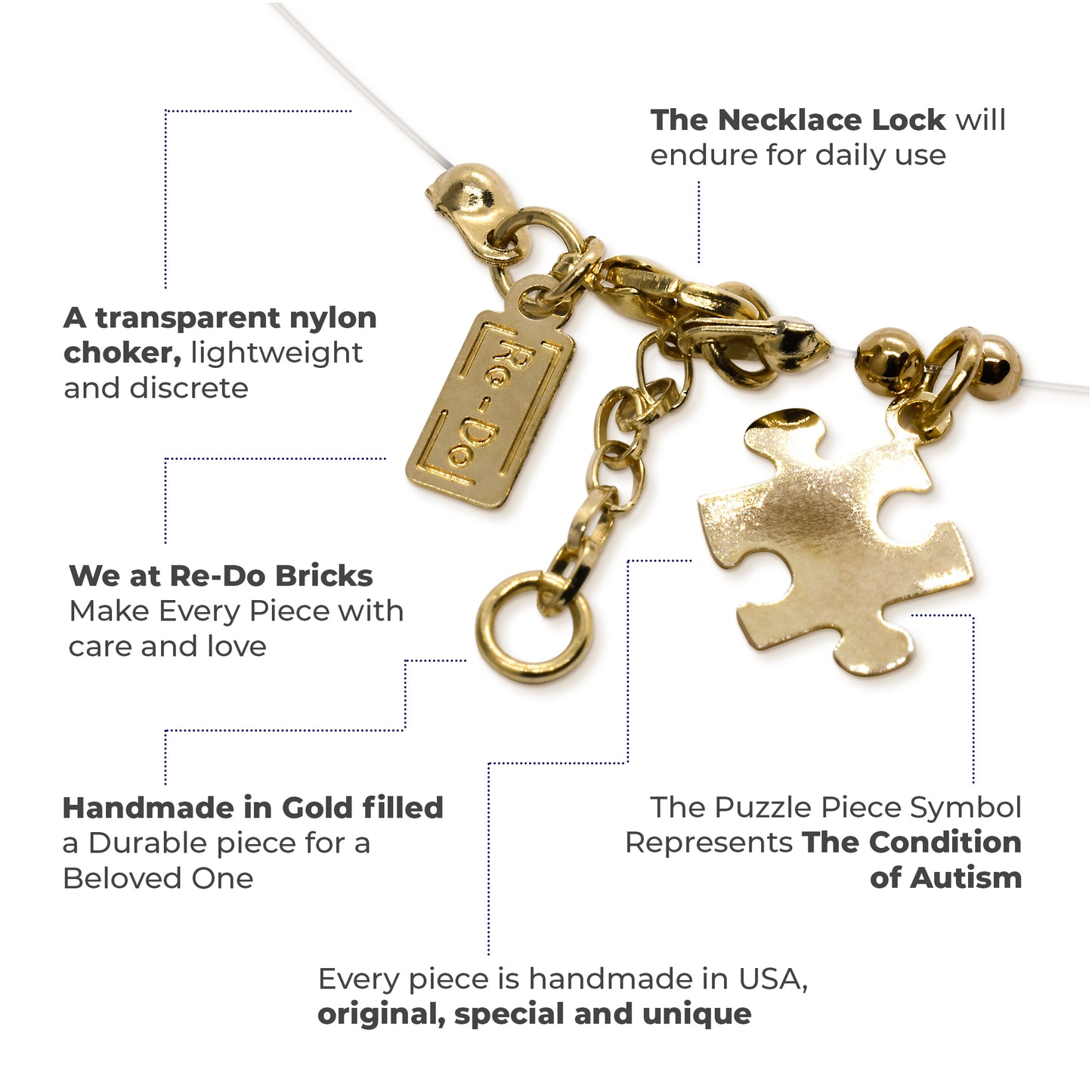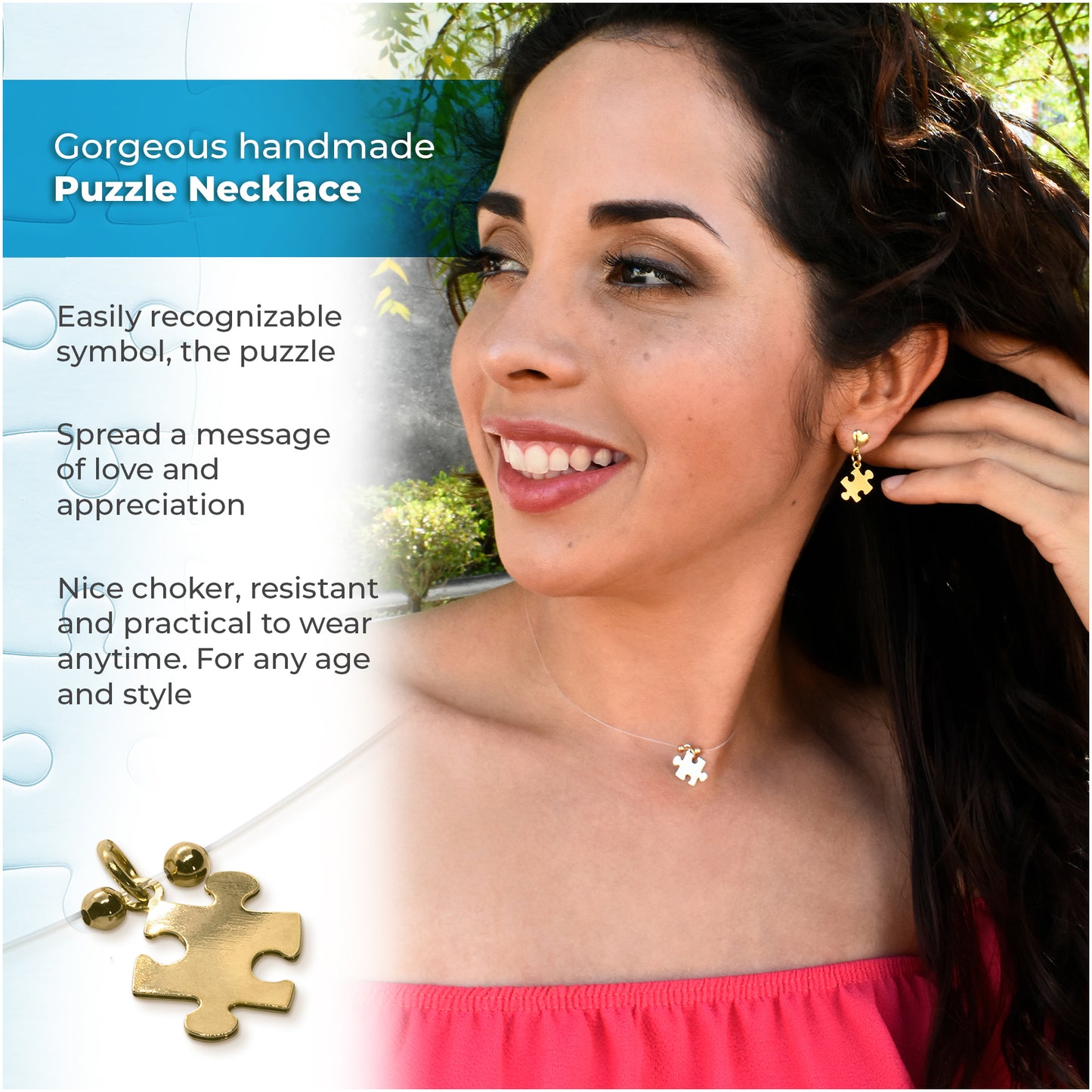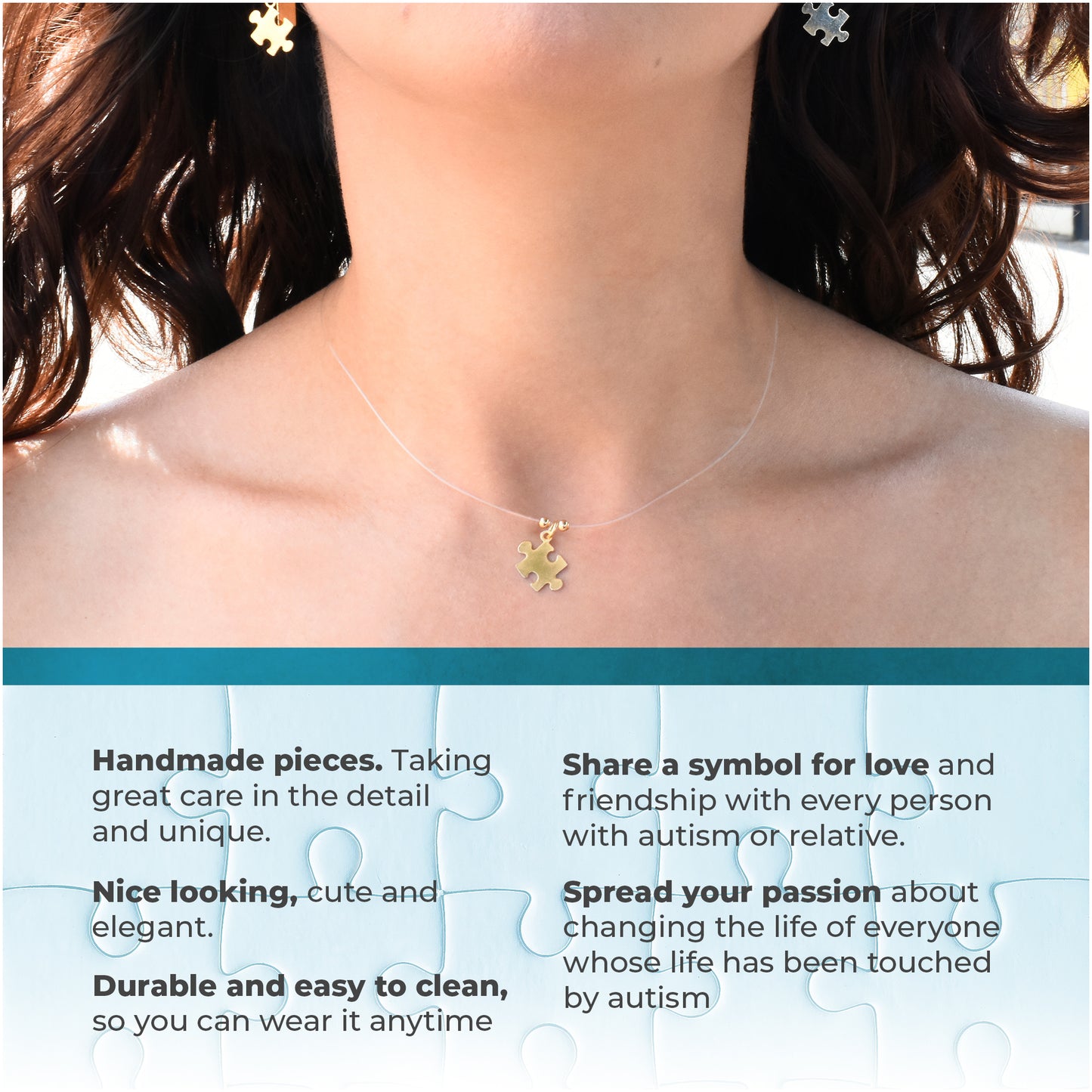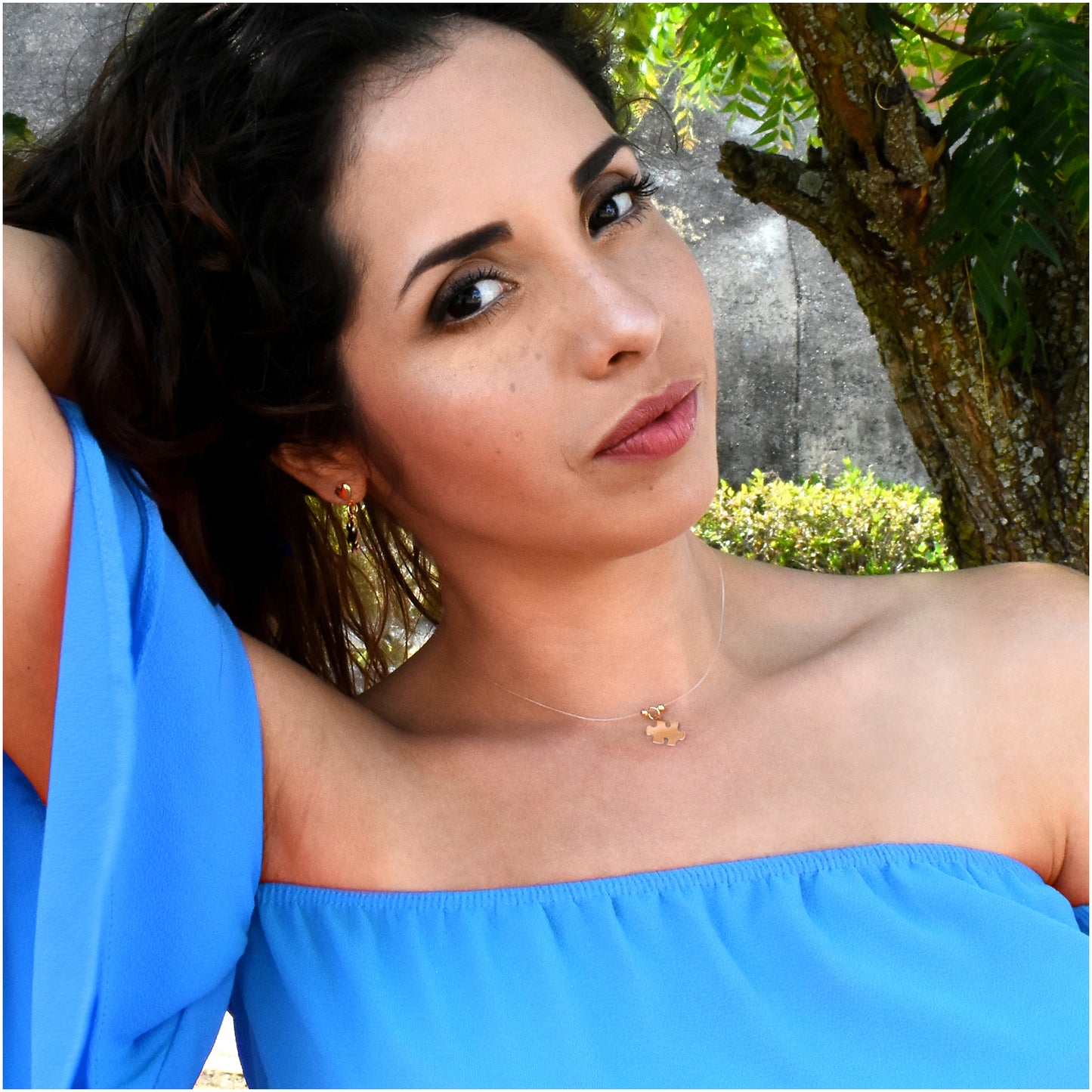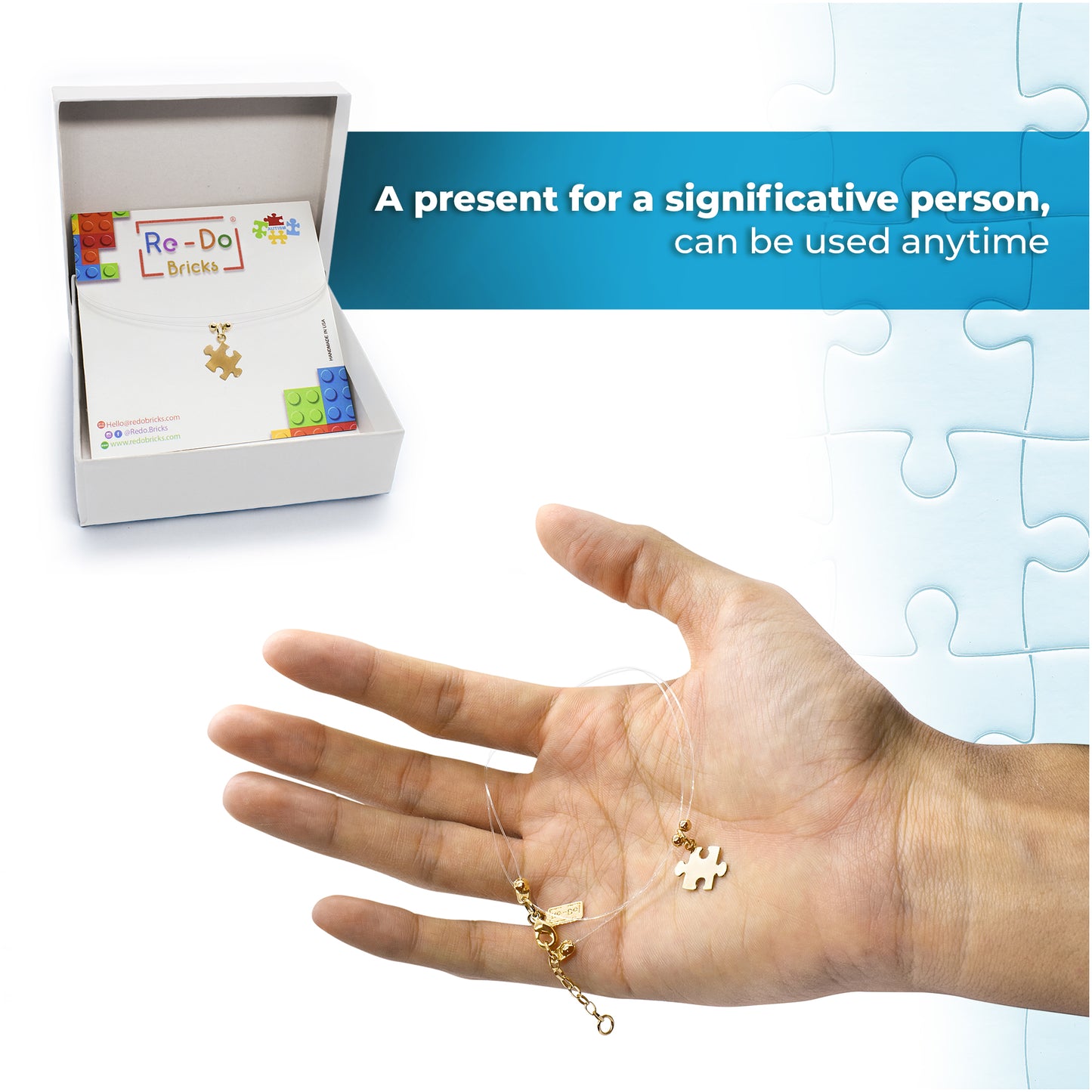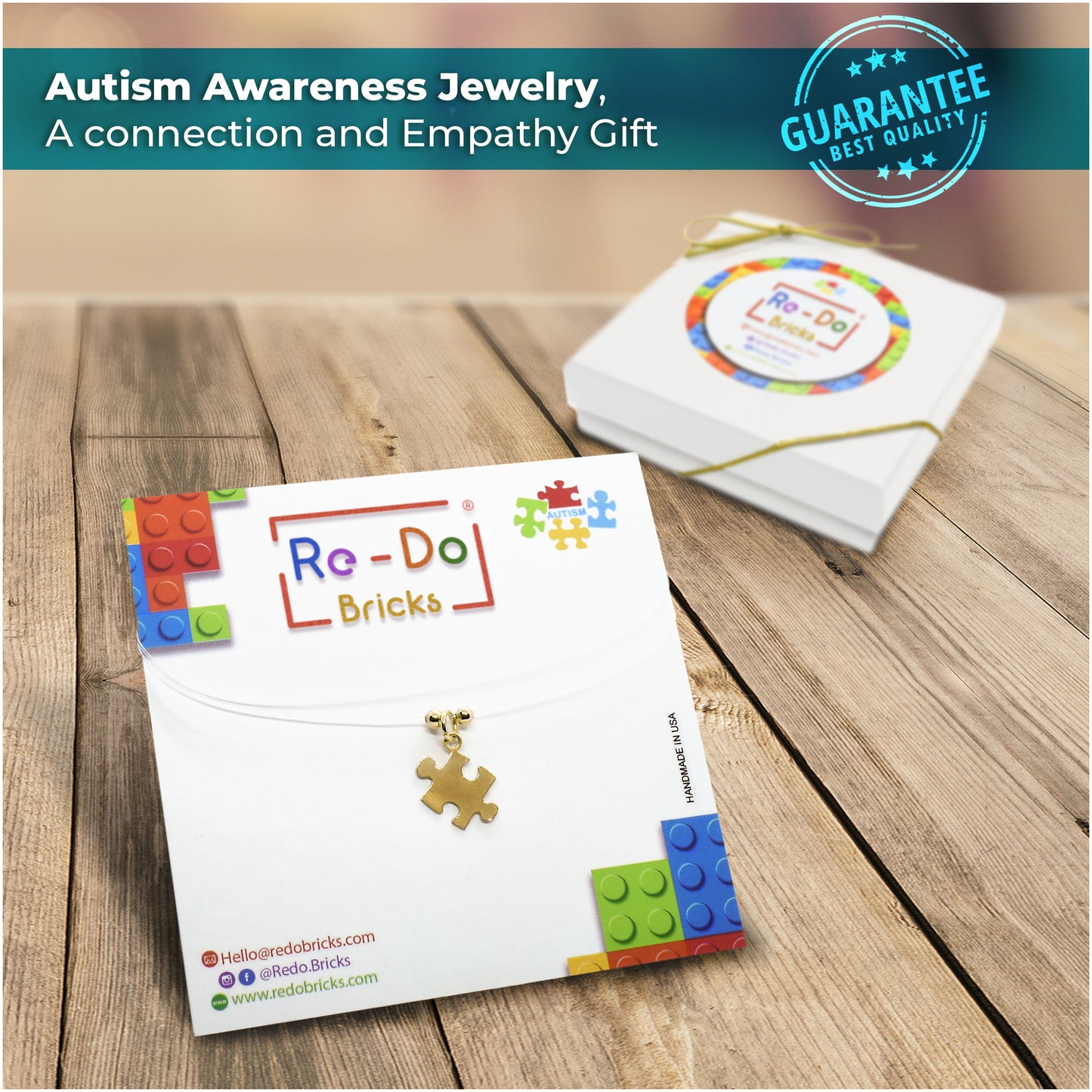 Why Choose Re-Do Bricks